Evolved Safety was born from a need in the marketplace to provide best in class EH&S solutions from a knowledgeable and helpful resource. We put your needs first, pick-up the phone when you call, and do what we can to ensure your happiness.

Teela Brown, President
In her time with both Summit Training Source and Health & Safety Institute as an inside sales manager, Teela saw the need from her customers for quality products, freedom of choice, and representatives that understood the needs of today's safety professionals. Customer service is a critical component to Teela's business philosophy, which includes talking to customers on the phone or in-person and learning about their goals and what is needed to achieve them.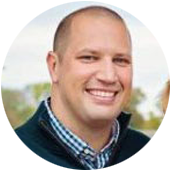 Greg Adams, Principal
Greg joined Evolved Safety after spending 7 years with Summit Training Source and the Health and Safety Institute, serving multiple roles in the sales department including, outside sales, inside sales management, business development and sales channel management. Greg was instrumental in growing Summit's revenue and helping support clients in all aspects of their training requirements. Greg believes client needs come first and the only way to support them is comes from learning about their business and connecting them with the right resources.
Evolved Safety is registered to do business with Federal and Local governments; government codes are:
NAICS Code 541690
DUNS 074591609
SAM 074591609
CAGE 7CF05
Would you like to talk to Teela or Greg?
Sometimes it's easier to speak to a real human and get on with life.
Give us a call toll-free at 616.916.1178