National Safety Council (NSC) Online Driver Training »
The 4-hour NSC Defensive Driving Online Course
Changing risky driving behaviors
The 4-hour Defensive Driving Online Course now offers even more personalized driver content and advanced technology. It will help your employees become more knowledgeable about safe driving practices, so they will be less likely to be involved in motor vehicle incidents, helping to minimize your corporate liability risks and costs.
This course delivers enhanced interactivity to engage drivers and improve retention. It features real-life driving reenactments, hazard identification and risk-assessment challenges. Plus, the content is tailored to the participant's driving profile, including such factors as age, driving attitudes and behaviors.
What Employees Learn:
• Defensive driving strategies to reduce motor vehicle collisions
• The effects of drugs, alcohol, physical and mental conditions
• How to deal with distracted, aggressive and fatigued driving
• Conditions that impact driving and how to control them
• Importance of occupancy safety devices
Defensive Driving Online Courses deliver real-life driving scenarios that will motivate drivers to change their behind-the-wheel behaviors and attitudes. Through state-of-the-art technology using engaging animation, interactive exercises and adaptive curriculum, employees will learn defensive driving best practices to protect themselves and their company.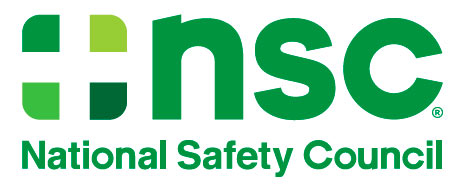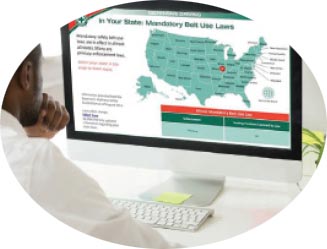 NSC Online Driver Training offers a cost effective solution to help:
• Keep your employees safe on the road, on and off the job
• Decrease the risk of motor vehicle collisions and traffic violations
• Minimize exposure to liability risks and costs
• Lower fleet insurance premiums, workers' compensation and accident claims
• Shrink vehicle repair bills and replacement costs
Course Sessions & Descriptions
It's All about Choices
Determine your personal driving profile, driving attitudes and behaviors, defensive driving and collision prevention strategies
Ready for the Road
How various conditions – controllable and uncontrollable — affect your driving. Learn defensive driving techniques to compensate for those situations as well as vehicle maintenance and occupant protection systems
Don't Add Insult to Injury
Impaired, distracted, fatigued and aggressive driving and managing your emotions while driving
Success on the Road
Six most unsafe driving behaviors, hazard recognition driving scenarios and how to apply safe driving techniques
Collision Prevention
Steps to preventing collisions through real-life driving reenactments and identifying road shapes and signs
Driving for Life
Habits of defensive driving and recognizing personal accountability for your driving behaviors and decisions
National Safety Council (NSC) Professional Truck Driver Online
Award-winning professional truck driver 4-hour online course 
The course focuses on the most common causes of truck-related incidents and provides truck drivers with defensive driving strategies to avoid collisions and traffic violations. The highly-interactive course presents real-life driving situations and hazards and motivates drivers to change their behind-the-wheel behaviors. The new edition contains the latest statistics and interactive technology to fully engage your drivers.
The adaptive curriculum is tailored to the driver's individual profile and is based on such things as the driver's age, type of vehicle and road conditions. It helps drivers recognize their own personal driving tendencies, attitudes and habits and emphasizes the need for continuous improvement.
What Employees Learn:
• Collision prevention through hazard recognition 
• The ramifications of driving at excessive speed
• Physical and mental conditions that can affect driving
• Pre-trip and post-trip inspection procedures
• Safe driving skills related to lane management, passing, turning, following and stopping distances, backing, blind spots and more.
Also available: Professional Truck Driver Classroom Training
If you would prefer classroom training for your employees, the National Safety Council offers a Certified Instructor course. Contact us for details.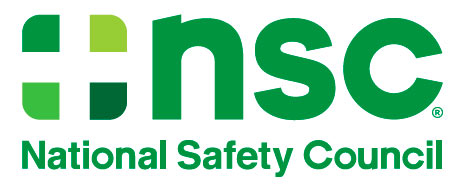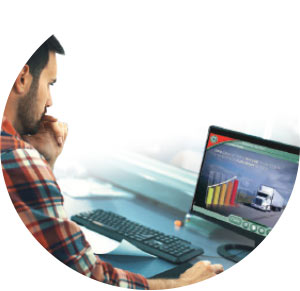 NSC Online Driver Training offers a cost effective solution to help:
• Keep your employees safe on the road, on and off the job
• Decrease the risk of motor vehicle collisions and traffic violations
• Minimize exposure to liability risks and costs
• Lower fleet insurance premiums, workers' compensation and accident claims
• Shrink vehicle repair bills and replacement costs
Course Sessions & Descriptions
Professionals in the Roadway Community
Personal responsibilities and professional excellence  to factors that contribute to collisions and techniques to maximize safety
The Professional Driver
Professional code of ethics, managing one's physical and mental conditions, aggressive and distracted driving, improving driving habits, and pre-trip, en-route, and post-trip truck inspections
Driving Strategies
Recognize hazards and identify safe and legal alternate choices for dealing with different hazards including speeding, following and stopping distances, lane usage, overtaking and passing and scanning
Handling Challenging Situations
Addresses head-on collisions, navigating through intersections safely, and identifying proper backing maneuvers